Tray Icon Menu
{button ,ALink(TrayIcon)} Related topics
The most often used functions of GearVox are available by right clicking on the GearVox tray icon.

Right click on the gear (circled in red) to gain access to the following menu. The gear will change its appearance to indicate program state. Click here for a key to the Icon States.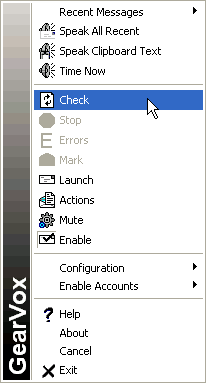 Please click the image for detail on specific functions.